Referring Physician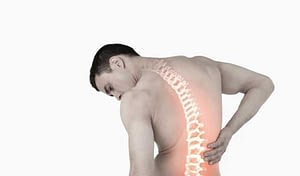 Mir Neurology center is home to Wester Maryland one of the longest-standing practices dedicated to the treatment of neurological disorders. You can feel confident that if you refer patients to us they will receive the highest-quality neurological referring physician care available, with a focus on compassion and convenience for the patient.
Our Physician
Our Neurologist Dr. Sarim R Mir along with a Physician Assistant, and Nurse Practitioner, offer complete neurological care to patients of ages 16 through adulthood.
Medical Specialties
Our multidisciplinary approach allows us to work across specialties to provide patients with the best, most comprehensive neurological care. This includes a full complement of on-site electroneurodiagnostic services which allow patients easy access to nerve conduction studies, electromyography (EMG) and electroencephalography (EEG) as well as cutting edge Clinical Trials
Referring Physician Form
In an attempt to make the scheduling process more convenient for your office, we have designed a referral form. This form can be printed, completed, and faxed to us. Our office will contact your patient within 3 business days of receiving your request. If contacting us by phone is easier, we welcome your call on our CNS Direct Connect Physician Line. If you need access to the CNS Direct number, please call our office at (301) 797-7600to request it. In compliance with HIPAA regulations, we ask you not to email the completed form.